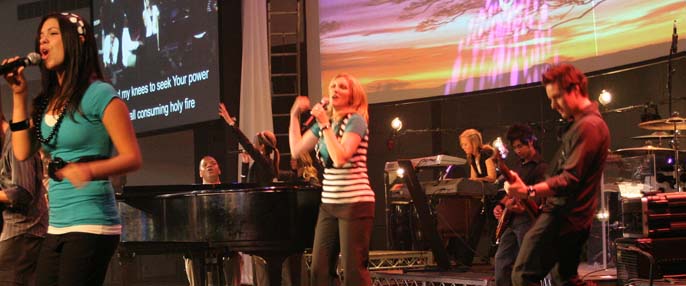 The missionary impulse in Pentecostal and Charismatic religion has taken on a number of remarkable characteristics as the movements have absorbed and transformed local religious traditions and histories. In Fiji and other parts of Oceania, local mythologies trace the roots of biblical revelation to the South Pacific, and indigenous missionaries set out for countries with their own distinct narratives of Christian proselytism. Similar instances of "reverse mission" are playing out within Latin American and sub-Saharan renewalist communities, which dispatch spiritual emissaries to carry the light of the Gospel to "spiritually dark" regions of Western Europe and North America.
Renewalist laborers migrating from poorer nations in the global South to find work in more prosperous economies also create transnational networks that sustain not only the flow of remittances to families back home but also the transmission of worship cultures from their communities of origin to their host countries.
But perhaps the most important system of trans-national relationships for renewalism involves the transmission of musical forms through social networks and electronic media. For example, the tunes of Hillsong Music–a praise-band affiliated with a Pentecostal megachurch in Australia—are played and emulated as part of worship cultures in renewalist communities across Latin America, Africa and East Asia. The frequent syncretism between local musical forms and the performance component of renewalist religious experience also means that local innovations of praise-music are readily transmitted through the same transnational networks.
As the center of gravity for global Christianity continues to shift toward the global South and East, these missionary and cultural networks will likely serve as the conduits for novel iterations of the Christian narrative that could reshape the tradition simply by virtue of the sheer numbers of adherents the networks represent. That evolution will have profound implications not just for the world's 2 billion Christians but for the global social and cultural institutions shaped by the movement's most rapidly growing cohort of believers.
---
Karen Brison, Union College, on the dynamics of Christian transnational networks
PCRI Fiji