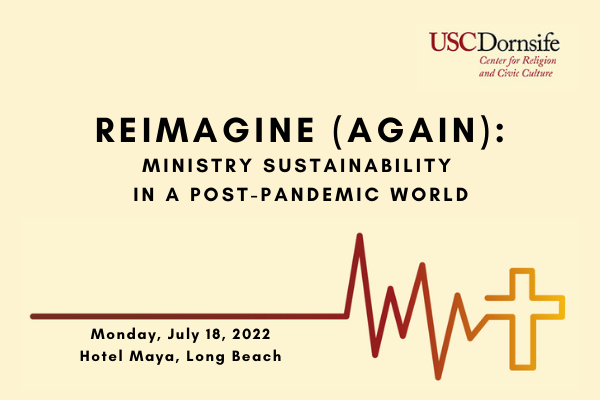 One of the biggest challenges of the COVID-19 pandemic has been the lack of in-person gatherings with our families, colleagues and friends. As a part of our Reimagining Church/Thriving Congregations project, we are developing opportunities for in-person gatherings for faith leaders, including pastors, staff and lay leaders.
We invite leaders, senior staff and other key supporters from congregations for a half-day conference of in-person conversations and presentations on "Ministry Sustainability in Post-pandemic World."
Monday, July 18, 2022 | 8:00 am – 1:30 pm PST
Hotel Maya
700 Queensway Dr
Long Beach, CA 90802
Our goal is to provide time for clergy, staff and lay leaders to enjoy reflection and fellowship in a beautiful setting.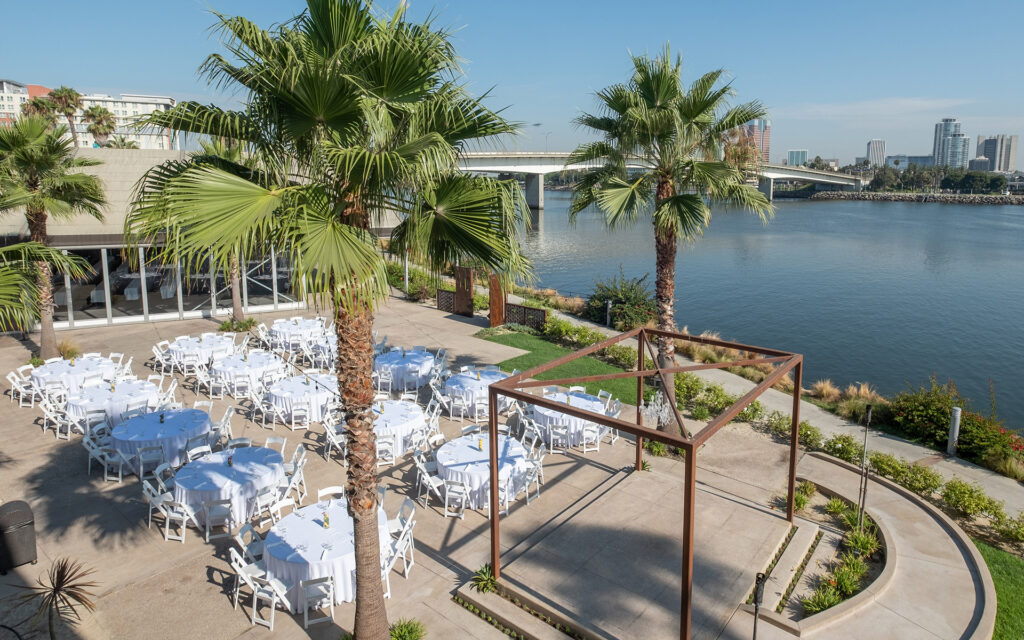 You will think creatively about how to develop innovative ministries through engagement, relationship-building and partnership and how to improve and sustain ministries in a rapidly changing world.
We will hear from faith and community leaders on two panels:
Leading through difficulty: How local pastors managed the crisis moment
Beyond the crisis: Ministry opportunities for meeting the post-pandemic moment
Steps to Register
Step 1: Head to the bitly link to register:https://bit.ly/reimagine-again.
Step 2: Once you complete the registration form, complete registration payment at: https://bit.ly/reimagine-again-payment. Do not hit refresh when payment is processing to avoid getting charged twice.
Step 3: Your spot is only secured once you have completed both steps. Logistics will follow upon completion of both registration steps.
LAST DAY FOR REGISTRATION IS Tuesday, JULY 12, 2022.
Registration: $35
*Registration fee includes conference materials, breakfast, boxed lunch and parking.
~~~~
COVID-19 Protocols
We aim to create a welcoming environment where everyone can feel as safe as possible. To that aim, we ask that you take a rapid antigen test the morning of Monday, July 18 before attending the conference. If you have any symptoms of COVID or test positive for COVID while asymptotic, please stay home. Kindly inform us and the conference materials will be mailed to you.
We will be in a spacious, well ventilated space, and we will have air purifiers running throughout the space. There are also beautiful outdoor locations overlooking Long Beach's waterfront where you can connect with your fellow attendees. In accordance with public health guidelines, we strongly recommend all attendees wear a mask indoors. We will have masks and hand sanitizer on hand for anybody who needs them.