For both Israelis and Palestinians, archaeology is a highly-charged, symbolic manifestation of personal and national identity. Archaeology may jeopardize future peace agreements if not dealt with systematically and thoroughly.
Lynn Swartz Dodd and Ran Boytner, therefore, saw a need to support the efforts of archaeologists and other colleagues (Palestinian, Israeli, American) who were seeking to build bridges of understanding and resources for peace. Together, they started the Institute for Shared Heritage, with the goal of developing the necessary framework to recognize, protect and preserve all cultural heritage in areas of conflict where territory is destined to become divided, as a necessary element in future sustainable coexistence.
The Institute's Israeli-Palestinian Archaeology Working Group crafted an agreement for how to handle shared heritage in the context of a two-state solution and developed a unified database of archaeological sites that have been surveyed or excavated in the West Bank and East Jerusalem in 1967.
The Israeli-Palestinian Archaeology Working Group (IPAWG)
A future State of Palestine will be located primarily within the biblical boundaries of the ancient states of Israel and Judea. Archaeological materials recovered there by Israelis since the 1967 war will be claimed by Palestinians through sovereignty and by Israelis as national heritage.
Presently, no formal preparations are being made by either side to deal with this issue, so IPWAG is filling the void. It is vital to prepare for heritage division by creating reliable data resources that will enable negotiations to take place.
The Israeli-Palestinian Archaeology Working Group (IPAWG) is a group of Israeli and Palestinian archaeologists – both from academic and government entities – who recognize that conflicts and tensions related to archaeological heritage (ancient objects and places) pose a significant challenge to future peace negotiations.
Archeology Database
Click here to explore the database on the USC Digital Library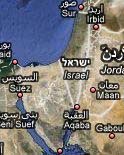 This collection includes lists of archaeological sites that have been surveyed or excavated in the West Bank and East Jerusalem in 1967 (when the Civil Administration of Judea and Samaria was tasked with oversight of this region).
Since that time, the oversight of the antiquities of the area has devolved on two government bodies: the military administration's Staff Officer for Archaeology (SOA) in Judea and Samaria and the Israel Antiquities Authority (IAA). The IAA, which is responsible for East Jerusalem, is a civil branch of government and its records are open for inspection.
Some of the records of the Staff Officer for Archaeology in Judea and Samaria are being accessed in full for the first time as a result of the joint Israeli-Palestinian Archaeology Working Group. This involved a team of Israeli and a team of Palestinian archaeologists and cultural heritage professionals working in concert to create new data resources that document the single, unitary archaeological landscape of the southern Levant, which is now bisected by the modern borders.
The information available in this resource includes:
Site name(s)
Location on a GIS grid
Description of the site's major components (e.g. olive oil press; ritual bath; sheikh's tomb; church, synagogue, village)
Details about the periods when the site was occupied (e.g. Neolithic, Byzantine [Christian]; Iron Age II; Ottoman)
Information about the excavators or surveyors who gathered data about the site
Relevant publications/bibliography
The publication Israeli Archaeological Activity in the West Bank, 1967-2007: A Sourcebook, by Raphael Greenberg & Adi Keinan also is available as a printed volume and a CD. The publication can be downloaded from the USC digital library site: http://digitallibrary.usc.edu/wbarc/. If you are interested in a printed and bound copy, please contact Emek Shaveh (eshaveh@gmail.com).
 Visit the USC Digital Library portal for the West Bank and East Jerusalem Archaeology Database