In turbulent times, developing leaders truly matters. Learn how AMCLI continued to unlock leadership potential and support American Muslim leaders in developing their leadership capacity, capabilities and culture throughout a challenging year.
Download the AMCLI ADAPTS Report here.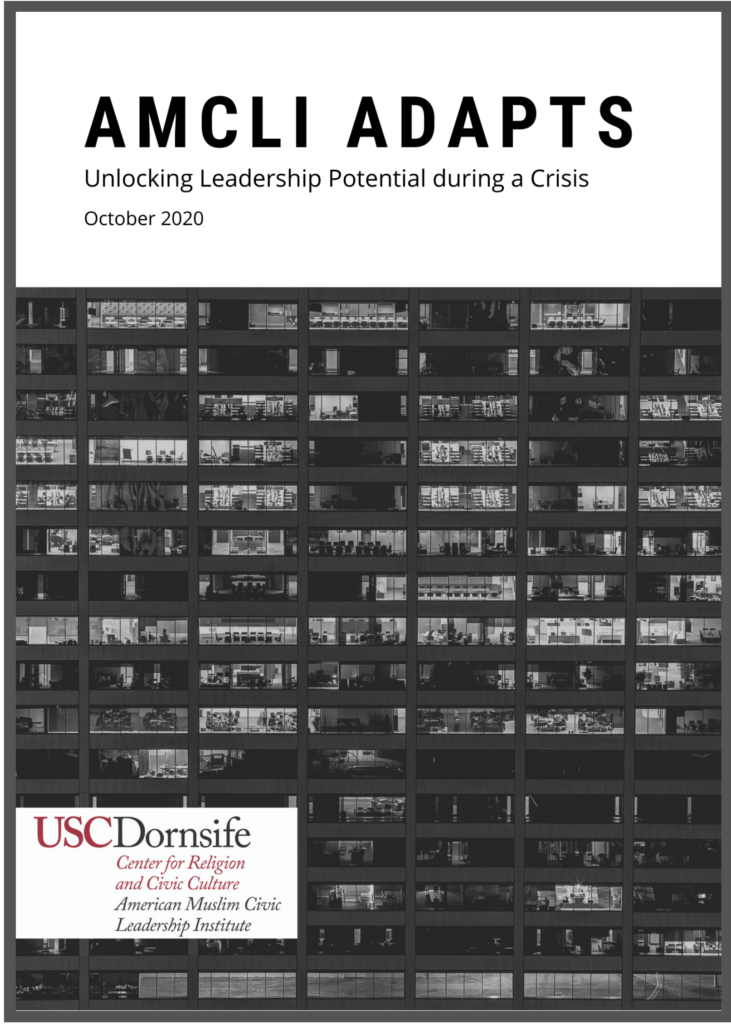 Click here to support AMCLI in building stronger, inclusive and better communities for all.