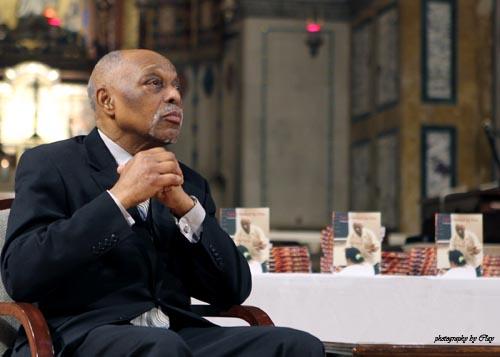 In April 1992, more than one thousand fires burned in the heart of Los Angeles. The acquittal of police officers charged in the Rodney King brutality trial had sparked one of the most destructive episodes of urban violence in U.S. history.
In the weeks leading up to the verdict, Rev. Dr. Cecil "Chip" Murray used his connections with civic, religious and business leaders to lay the groundwork for strategies to quell the rage he knew an acquittal might unleash. When his worst fears were realized, he stepped into the fray to conciliate between rioters and police. In the aftermath of the riots, he worked ceaselessly to address the social and economic ills that had spawned the unrest. Murray's ongoing activism at the intersection of public faith and civic life has earned him a reputation as a contemporary prophet of socially engaged Christianity.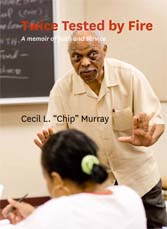 Twice Tested By Fire: A Memoir of Faith and Service is Murray's personal chronicle of the inspiration as well as the challenges that shaped a ministry widely credited with helping to heal a fractured metropolis in the aftermath of disaster. His insights into the legacy of the Civil Rights era and faith-based community organizing provide timely instruction to a new generation of leaders rising to the task of ensuring that the American dream of equality and justice for all is not forgotten.
"The fellowship of Christians generally and the Black Church specifically have an obligation beyond the walls of the sanctuary," says Murray. "Our endangered communities are lost unless the churches in their midst help to provision the journey toward a new life. We must have an integration of personal salvation and social salvation, for only then is the Word made flesh."
After retiring from his post as pastor of First African Methodist Episcopal Church (FAME) in 2004, Murray was named a senior fellow of the USC Center for Religion and Civic Culture. He was also appointed as the John R. Tansey Chair of Christian Ethics in the School of Religion at the University of Southern California.
During his 27 years as FAME's pastor, Murray transformed a small congregation into a megachurch that brought jobs, housing and corporate investment into South Los Angeles neighborhoods. After the 1992 civil unrest, FAME Renaissance, the economic development arm of the church, brought $400 million in investments to L.A.'s minority and low-income neighborhoods. Murray remains a vibrant force in the Los Angeles faith community through his leadership of the USC Cecil Murray Center for Civic Engagement.
Twice Tested by Fire: A Memoir of Faith and Service (ISBN 978-018213287-4) is published by Figueroa Press, 840 Childs Way, 3rd Floor, University Park, Los Angeles, CA 90089-2540. Toll-free: (800) 934-9313. Local: (213) 743-4800. Fax: (213) 743-4804.