CMCCE completed an Incubator Program in 2006. Twenty-seven faith and community leaders participated in a 16-week program for organizational and program development. The Incubator included sessions on organizational leadership, social entrepreneurship, proposal writing, fundraising, finance, legal aspects of nonprofit development, models of community development, and effective communication. The program also included mentoring with Dr. Cecil Murray, Rev. Mark Whitlock and Rev. Frank Jackson.
Reverend Everett R. Bell, Jr.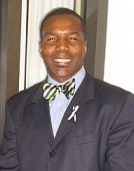 Reverend Everett R. Bell, Jr. is an ordained minister and serves as an associate minister at Mt. Olive 2nd Missionary Baptist Church in Los Angeles, under the leadership of Rev. E. Winford Bell.
Everett Bell is an advocate for the communities in which we live, work and worship. He currently serves as an organizational development consultant to the Silver Lining of Hope Crusade (SLOHC), an organization committed to bringing awareness of the senseless killings that continue to plague our communities in an effort to bring an end to the violence.
Bell has more than 12 years experience in church-based community organizing. He has trained over 300 clergy and lay leaders throughout Southern California on the mechanics of faith-based organizing including leadership training, issue development, and civic engagement.
Rev. Bell graduated from California State University, Long Beach, with a BS in business administration (finance, real estate and law). He has an extensive background in financial management and investment strategies. He has given financial planning advice and has managed client investment assets in excess of $75 million.
 
T. Wayne Brooks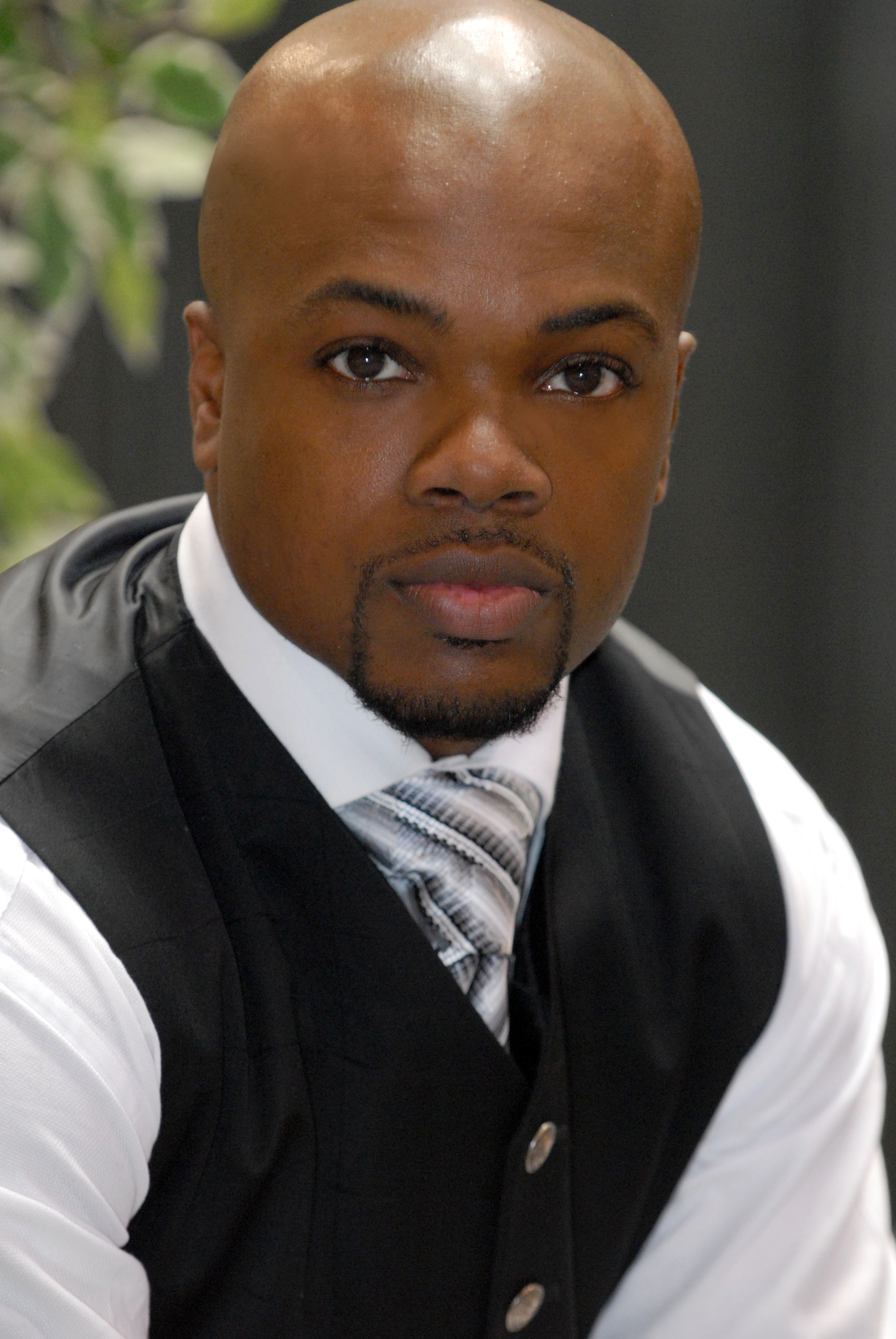 Affectionately known as "Pastor T", Rev. T. Wayne Brooks was licensed to preach on August 17th, 1980, and ordained on June 17th, 1990. In 1994, he was called to pastor Mt. Gerizim Missionary Baptist Church in Indianapolis, Indiana. In 1998, he voluntarily gave up his pastorate to help his father, Dr. Cato Brooks, Jr., to develop and restructure the Tree of Life Ministries, serving as Senior Executive Pastor of Tree of Life Missionary Baptist Church, Inc. He served as Sr. Pastor of the New Horizon Baptist Church of Lemon Grove, CA. He has also served as Minister of Christian Education at the Bayview Baptist Church of San Diego, CA where he now serves as Executive Pastor.
Raymond L. Chandler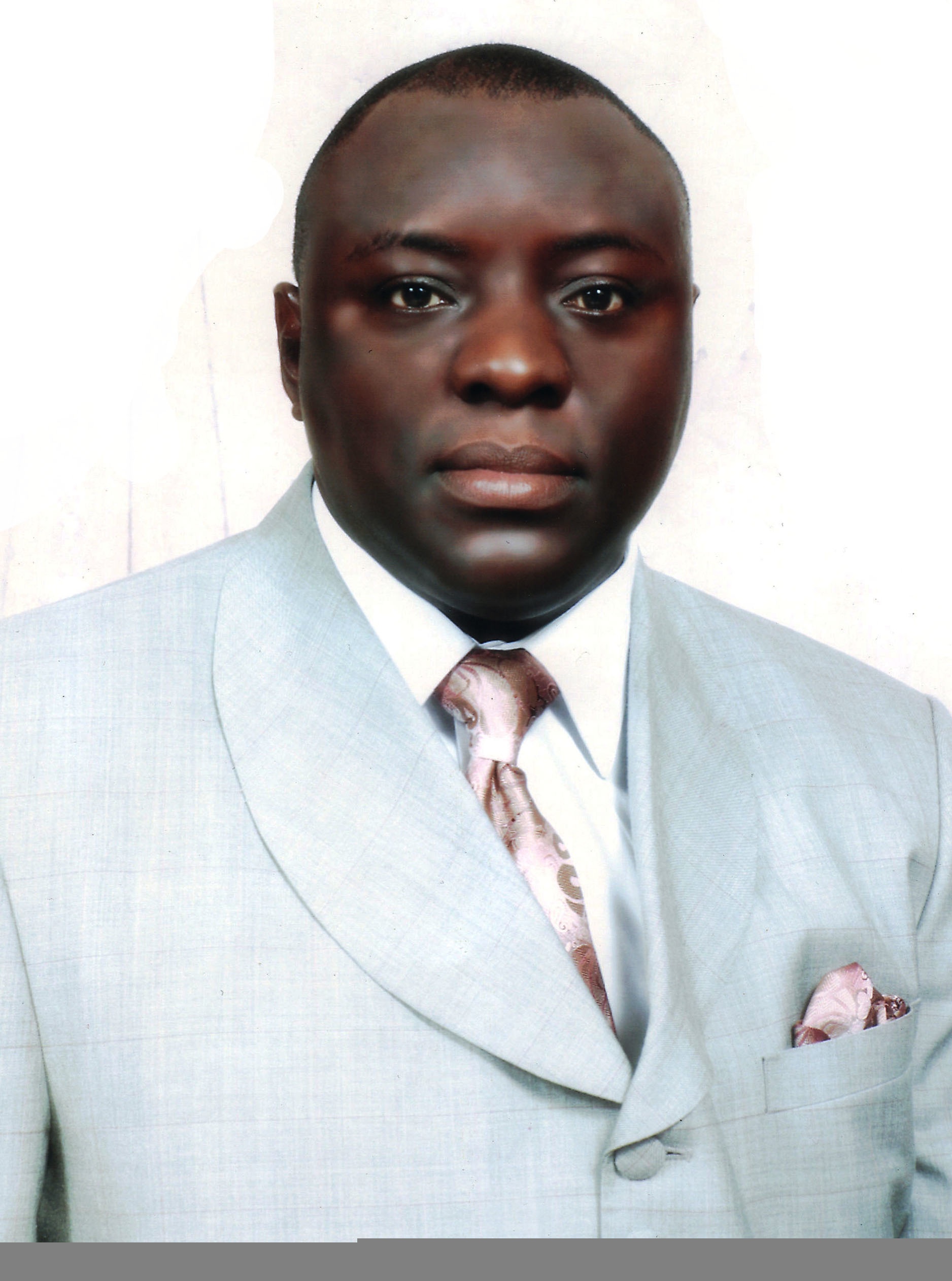 Pastor Raymond L. Chandler is a native of Southern California; he is married and the father two children. Chandler was raised in South Central Los Angeles, and excelled in sports in the local city parks and recreation leagues and in high school, winning championships on both levels in basketball and baseball. He attended school in the Los Angeles Unified School District from kindergarten to high school. He graduated with honors as the salutatorian from Mid-City Magnet School with a 3.89 overall G.P.A. and as the student body president. Chandler is a graduate of the Slidell Baptist Seminary and the California State University, Los Angeles with bachelor degrees in theology and anthropology.
On his twelfth birthday, he preached his first sermon at the Independent Cathedral Baptist Church in Los Angeles, under the leadership of the late Rev. Dr. Donald Gardner. In August of 1997 he was installed as the Pastor of Independent after the retiring of Dr. Gardner. On September 12, 2003, he was elected as Senior Pastor of the Three Oaks Missionary Baptist Church and was installed November 2003 by Pastor Michael J. Metters and Dr. Richard D. Sanders.
Chandler now serves as Moderator of the Faith District Association, "The Most Exciting District in the State of California," an auxiliary of the Western Baptist State Convention. He is a member of the Executive Board of the State Convention and serves as treasure for the State Congress of Christian Education. Chandler has been the teacher for the pastors and ministers class during the Western Baptist State Congress session in Palm Desert, California, for past 4 years and is much sought after lecturer and evangelist all over the country. Chandler has preached in the various District Associations, the State Convention, Annual sessions as wells as for the COGIC convocation, Church of Christ Holiness Annual sessions, the Boy Scouts of America and for many other organizations and fellowships. In 2008, he founded Empowerment for Life a free program to tutor, counsel, and assist young men in Los Angeles area in life choices and school work.
In 2011, Reverend Chandler became the senior pastor of the Saint Thomas Missionary Baptist Church of Los Angeles and was officially installed in October 2011. Since Pastor Chandler's arrival Saint Thomas Church has experienced tremendous growth, reviving and revitalization, tripling its membership and ministry development.
Rosalynd Divinity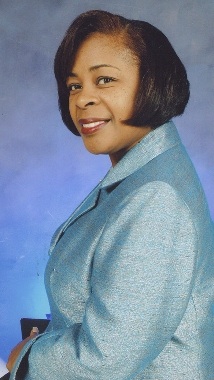 Pastor Rosalynd Divinity has served in various leadership capacities at Covenant New Life Tabernacle for nearly 22 years, where she currently serves as Senior Executive Pastoral Assistant under the leadership of Bishop Andrew C. Turner, II, in Inglewood and Palmdale, California.
Divinity obtained a Master of Arts degree in clinical psychology from California State University Dominguez Hills. She works as a mental health therapist providing therapy for individuals living with HIV and AIDS. She views her career path as an opportunity to minister beyond the walls.
Divinity recently completed the prescribed studies at the USC Center for Religious Civic Culture and is a 2009 Passing the Mantle Clergy and Lay Leadership Institute fellow.
Pastor Divinity understands the value of family. She appreciates the support of her husband of 21 years, Darrell Divinity, who encourages her to walk in her calling.
R. Darnell Dyson
Rev. R. Darnell Dyson is the pastor of Greater Faith Baptist Church and was educated through the LAUSD. Believing that educating one's self is one of the best things that an individual can do in life, Dyson is constantly making the effort to better himself as is evident in his matriculation through California State University of Los Angeles along with his matriculation through Faith Seminary in Tacoma Washington earning the Master's Degree in theological studies.
Michael J. Fisher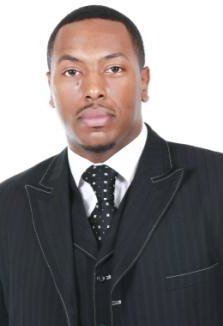 At eighteen years of age, Rev. Michael J. Fisher began serving as the Youth Pastor, serving alongside his father, Dr. W. Jerome Fisher. On February 13, 2005, the pastoral mantle of the Little Zion Missionary Baptist Church, now the Greater Zion Church Family, was passed to Fisher.
Under the pastoral leadership of Fisher, Greater Zion Church Family has increased membership to nearly 4,000 congregants and has birthed several ministries, including the annual "Peace March", and the Soul 2 Sole ministry that offers HIV/AIDS testing, education and awareness, the JT Foundation, and is the spiritual father of nearly 20 ministers in training. Adding to Fisher's accolades, in 2010, Pastor Fisher led the Voices of Destiny Young Adult Choir in their triumphant as the 2010 national winners of Verizon's How Sweet The Sound Choir Competition. That victory led to the January 2011 opening of the Elmo J. T. Fisher Youth Center, the first of its kind on the west-side of Compton.
Fisher and the entire Greater Zion Church Family are committed to going beyond the walls for the cause of Christ, meeting the spiritual needs of the people, fostering economic development and supporting our children, youth and families.
David M. Jamir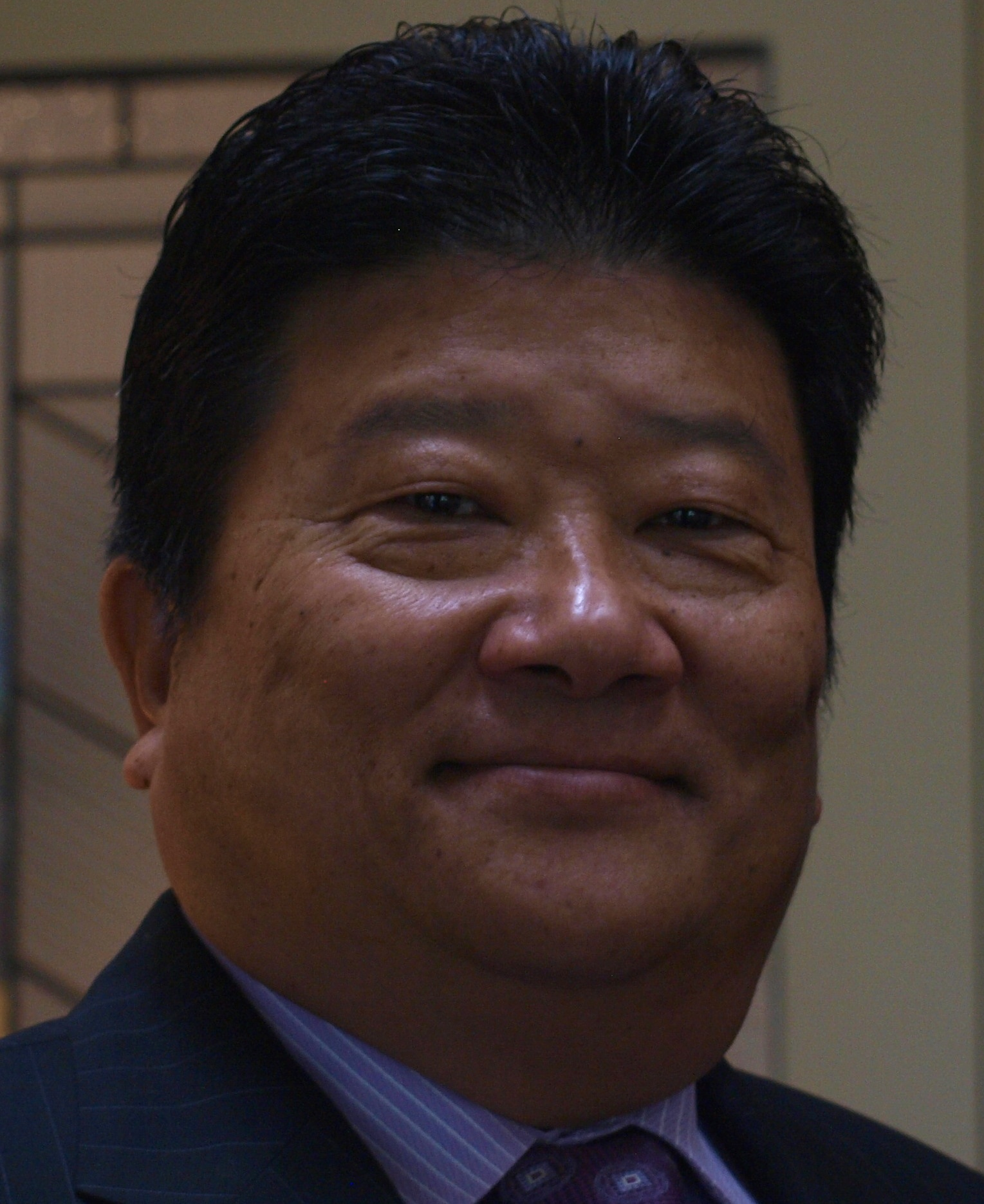 David M. Jamir grew up in the state of Nagaland in northeast India. Before coming to the U.S. in 1982, he served as a missionary in Nepal, Bhutan, and Sikkim. In 1984, he was recruited by the Northern Illinois Conference of the United Methodist Church as part of its efforts to increase cross-cultural clergy appointments. David earned his M.A in Theology from Bethany Theological Seminary and M.Div and D.Min from Northern Seminary. In 2006, he and his wife relocated to southern California. He is currently appointed to Rosewood United Methodist Church in Los Angeles.
Rosewood is a vibrant congregation, primarily made up of 1st, 2nd and 3rd generation Filipinos. He is married to Dr. Helene Slessarev-Jamir, the Mildred M. Hutchinson Professor of Urban Ministries at the Claremont School of Theology and professor of Ethics, Politics, and Society at Claremont Lincoln University, Claremont, CA. They have three grown children.
Jamir's congregation is focused on creating a Good Neighbor Center where it can provide creative after-school programs, tutoring, and a computer lab for school work. They also want to establish an excellent child-care facility for hard working mothers.
Jamir believes that houses of worship and faith communities can play a vital role in facilitating transformation. Community development corporations (CDCs) can link resources, coach, listen, and support those who need a little attention. David wants to be such a channel.
Nyabingi Kuti


Nyabingi Kuti currently serves as executive director of the LA Reintegration Campaign (LARC). African Americans are experiencing the highest rate of poverty in the county. The goal of LARC is to build an African American united front which includes clergy, elected officials, unions, service providers, law enforcement and governmental social services agencies that will serve as a vehicle to eradicate poverty in the African American community. LARC is also involved in empowering community and faith based organizations in the state to county transfer of prison inmates, also known as realignment.
Kuti drafted a resolution in conjunction with the ACLU of Southern California calling for Governor Brown to replace the death penalty with life without the possibility of parole. The resolution was endorsed by the California Democratic Party Executive Board in July 2011.
Kuti also served as Los Angeles Campaign Manager for the Kamala Harris for Attorney General from September to November 2010. He is a board member for Beverly Hills Hollywood NAACP from 2000 to 2005.
Dr. Michelle V. McIntosh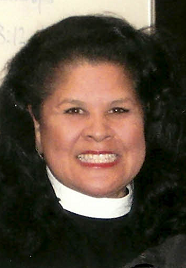 Dr. Michelle V. McIntosh is the co-founder and treasurer of Agape Christian Missions, International Ministries located in Whittier, California. McIntosh graduated in 2000 from Crenshaw Christian Center's Ministry Training Institute, founded by Apostle Frederick K. C. Price. She is an ordained minister and served as facilitator under the Ministerial Assistance Program at Crenshaw Christian Center for ten years. She is also a licensed chaplain serving as a board member and assistant director of administration for Chaplain's Eagles, Inc. under the Los Angeles County Probation Department.
McIntosh is a member of the Fellowship of International Christian Word of Faith Ministries, a board member of Destiny Channel Global Network and a council member of Hosanna Broadcasting, programs airing on TV and radio around the world.
Along with her husband of twenty-eight years, she has traveled to various countries in Africa including Namibia, Ghana, Togo, South Africa, Botswana and Zimbabwe, as well as Germany, Brazil, Singapore, Indonesia, the Philippines, South Wales and England teaching the uncompromising Word of God in the power of the Holy Spirit. She has been called to the office of teacher in the Body of Christ.
Since 2004, Dr. McIntosh has taught a family prayer class. On a bi-monthly basis, she teaches a Wednesday Night Woman's Bible Class via an 800 number. She also ministers at special events, church meetings and in the prisons under New Life for Old Ministries in Nevada and Northern California.
Dr. McIntosh has a BA Degree in Religious Education, and a Masters and Th.D. in Theology. She is looking to publish her thesis "How Many Ways to God?" in the near future.
Morris Miller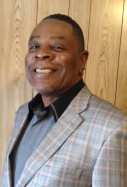 Deacon Morris Miller was born in Los Angeles, California. Miller made a personal profession of faith in Jesus Christ and was baptized at an early age.
In 1967, Miller graduated from George Washington High School, and immediately attended Los Angeles City College, then Los Angeles Southwest College and UCLA-extension classes. Miller was perusing a degree in Computer Sciences at the time.
Miller graduated from the American Institute of Banking in Los Angeles California in 1972. Miller worked for Crocker Citizens National Bank from 1969 thru 1980 as supervisor of the Banks Lock Box Division. Miller also worked for Wells Fargo Bank as manager of the Lock Box Division, ending in 1989. Miller worked for Affluent Target Marketing as general manager from 1989 thru 2010 where as he retired.
Miller is currently president of Reach Community, Inc., a non-profit corporation, founded to mentor and assist the youth with the Adams Los Angeles Community started in 2009. He is still serving faithfully in his current position.
Miller is the proud parent of Armando Miller, Morris Miller, Jr., and Laderrienne Miller.
Kelly Taylor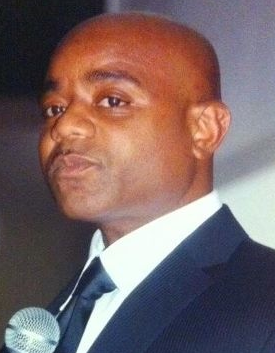 Pastor Kelly Taylor is the new pastor of New Congregational Missionary Baptist Church in Los Angeles, California. He was chosen to lead New Congregational as pastor in December of 2008. Prior to New Congregational, Taylor was the founding pastor of Logos Community Church in Los Angeles, California since 1998.
He began his walk in the Christian ministry over 30 years ago. Taylor has been able to reach and change lives of people all over the country through preaching the Word of God. Taylor has developed courses of study covering a wide variety of subjects such as, Saved & Single, Men of the Master, Pastor's Partners, Christian Character, etc.
He is committed to making a difference in his community and the world. Taylor has developed into one of the most dynamic preachers and presenters in Los Angeles.
Taylor obtained his Masters in Theological Studies from Faith Seminary in Tacoma, Washington. Taylor seeks to please God and rightly divide the word of God without manipulation through expository preaching. At his home, Pastor Taylor and his wife Myesha (Early Intervention Teacher) have three children.
Hermia Shegog Whitlock
Rev. Hermia Shegog Whitlock graduated cum laude from Walnut Hills High School in Cincinnati, Ohio, earned a Bachelor of Science degree with honors in Communication Studies at Northwestern University in Evanston, Illinois, and her Doctor of Laws degree at the University of Chicago Law School.
In the same year, she retired from a distinguished legal career, having worked as an associate for the prestigious law firms Gibson Dunn & Crutcher and Loeb and Loeb. She also taught as a Lecturer in Law at the University of California School of Law in Los Angeles, and provided government contracting advice as senior in-house counsel for U.S. defense contractor, Northrop Grumman Corporation, headquartered in Washington, D.C.
Whitlock was ordained a deacon in the African Methodist Episcopal Church, in October 2010. She now manages Christ Our Redeemer, African Methodist Episcopal Church in Irvine, CA as Chief Operating Officer and serves in the Music & Worship Arts, Dance, Intercessory Prayer, and Women's Ministries. Whitlock has been married over 27 years to the Rev. Mark E. Whitlock, Jr., Pastor of Christ Our Redeemer A.M.E. Church, and she has 2 adult children, Mark III, and Devin, as well as 2 grandchildren.
Craig Worsham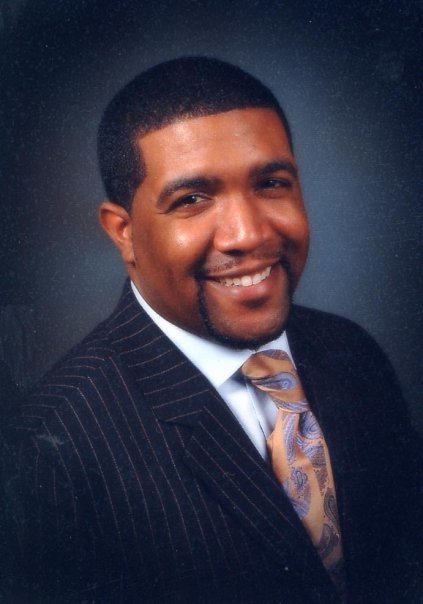 Bishop Craig Worsham is the founder and senior pastor of Trinity Church, better known as "The Trinity Family of Churches," one church in 3 locations: Los Angeles, CA; Dallas, TX; and Prairie View, TX . A respected spiritual leader, philanthropist, and humanitarian, he is dedicated to creating and providing pro-grams, resources, and services to help the less fortunate. He is resolutely committed to making the Word of God become flesh through unconditional outreach, and strives daily to lead a loving congregation with integrity and excellence.
Worsham founded Trinity Church on love, God's Word, and a passion for humanity and the church has continues to experience remarkable growth in many areas. Worsham serves as Presiding Prelate of the 6th Episcopal Diocese providing covering, oversight and mentorship to pastors and ordained clergy for the Greater Church of Deliverance Inc. in his assigned region. Worsham also serves as National General Secretary for GCOD managing the daily operations of its National Headquarters in Winston-Salem, NC.
Worsham was elected a Bishop by the Dominion Assembly of Charismatic Churches College of Bishops and consecrated to the Episcopacy in July 2010 by Bishop Larry D. Trotter.
A uniquely gifted, creative and profound orator, he is a highly sought after, charismatic preacher, motivational speaker, lecturer, and writer with a burden to equip and empower people and church leaders to transform the world. His expertise on church planting and youth ministry development have blessed many churches across the globe. Known for his "uncensored" and "down to earth" preaching style, Bishop Worsham has the ability to relate to people from diverse backgrounds, specifically focusing on emotional healing and restoring the spiritual authority of the believer.
Worsham has vast experience in urban ministry which has afforded him ministry opportunities throughout the United States and abroad. As an international evangelist, he has spread the Gospel of Jesus Christ all over the United States and has annually led hundreds of students abroad for mission work in Jamaica and Mexico. His political and theological evolution over the years has focused his ministry on addressing miscellaneous forms of oppression within communities positioned on the margins of society, the spiritual and social impact it has on the lives of hurting people and the psychological and spiritual liberation needed to move people into their destiny.
Worsham has studied and prepared himself academically at Prairie View A&M University receiving a bachelor's degree in political science and english, and Covenant Theological Seminary receiving a masters of divinity. He is the father of one daughter, Kennedi.