Portraits of Survival and Hope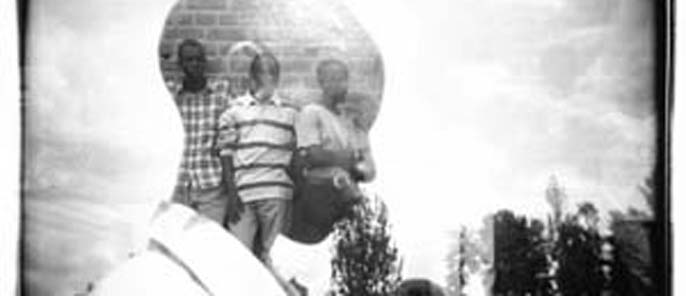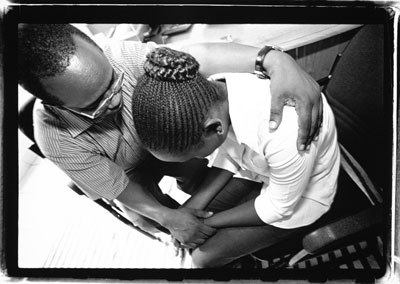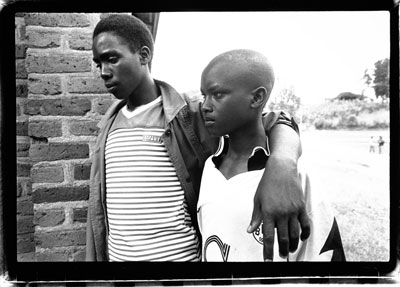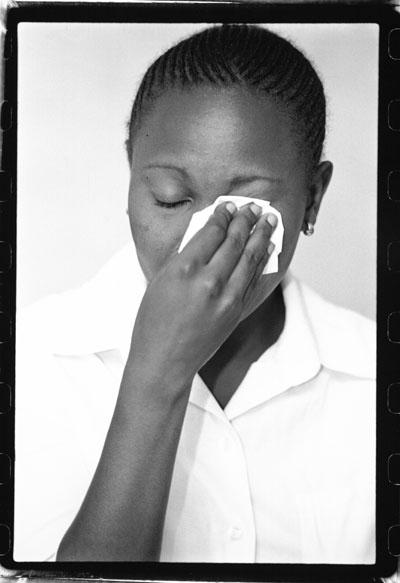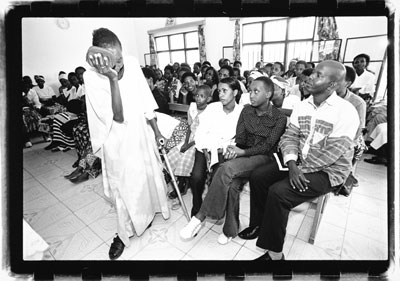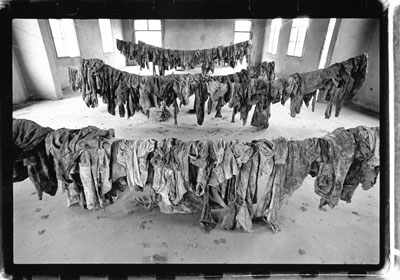 Photographs by Jerry Berndt
In a period of 100 days in 1994, at least 800,000 people were killed in the small country of Rwanda, located in the Great Lakes region of central Africa. The devastation caused by the genocide is evident in images from genocide memorials: weapons, lye-covered human remains, and rows of skulls. The exhibit "The Rwanda Genocide: Portraits of Survival and Hope" illustrates the past, but focuses on two populations of survivors: orphans who are heading households of their surviving siblings and widows who are struggling to care for their children—as they grieve their loss. The photographs by Jerry Berndt explore both the pain of the genocide and the current attempts at reconciliation and healing.
USC professor Donald E. Miller and his wife Lorna Touryan Miller began a partnership with an association of orphans (AOCM) after attending an international conference on genocide in Kigali, the capital city of Rwanda. Drawing on their expertise in oral history, they worked with the leadership of this organization to document the members' experiences of the genocide and their current struggle for survival. One hundred interviews were tape recorded, transcribed, and translated into English. Subsequently, another project was launched with an association of widows (AVEGA) who survived the genocide, and sixty interviews were done. On two different occasions, photojournalist Jerry Berndt joined the Millers to photograph the orphans, genocide memorial sites, and various non-governmental organizations that are working with survivors in Rwanda. In partnership with the California African American Museum, the Center for Religion and Civic Culture created a traveling photo exhibition with selections from Berndt's photographs.
Photographs:
43 black and white photographs
16″ X 20″ images framed to 20″ X 24″
Photographs and selections from interviews with orphans appear in a publication, "Orphans of the Rwanda Genocide," a photo essay produced by the USC Center for Religion and Civic Culture at USC. Contact CRCC to obtain copies of the Orphans of the Rwanda Genocide report (April 2004),  or download a PDF here.
For additional information about the orphan association, visit www.rwanda-survivors.com.
Contact:
Center for Religion and Civic Culture
University of Southern California
Los Angeles, CA 90089-0520
Phone: (213) 821-1181
e-mail: crcc@usc.edu
Jerry Berndt was a photographer who partnered with the USC Center for Religion and Civic Culture.