The American Muslim Civic Leadership Institute's inaugural session began just days after Obama's victory in the 2008 presidential election. Now, at the tail-end of the second Obama administration, it is hard to believe that more than 120 alumni from all 10 national and regional AMCLI programs gathered this year to celebrate the program's milestones, strengthen their skills and networks, and plan for AMCLI's future.

The alumni work in advocacy, government, media and faith community organizations at a time when American Muslim communities face increasing scrutiny and Islamophobia. They also face divisions within their communities, even as many ally themselves across different social movements, from Black Lives Matter to immigration rights. From North Dakota to D.C., each area presents them with particular conditions and universal challenges.
In this environment, the network of leaders, aged 24-45, feel the continued need for support and training. One of our goals with the AMCLI Summit was to help participants see one another as resources. Providing space for our alumni to conduct their own workshops for their peers helped deepen relationships, draw out expertise as well as valuable knowledge and experiences, and increase knowledge sharing within the network.
Too often, issues and priorities are imposed on Muslim communities and their leadership in the United States, forcing leaders to shift more pressing concerns and needs to the backburner. AMCLI fellows, therefore, had the chance to shape the agenda for the weekend, leading sessions on conflict within organizations, advocacy work, community organizing, succession planning and organizational strategy.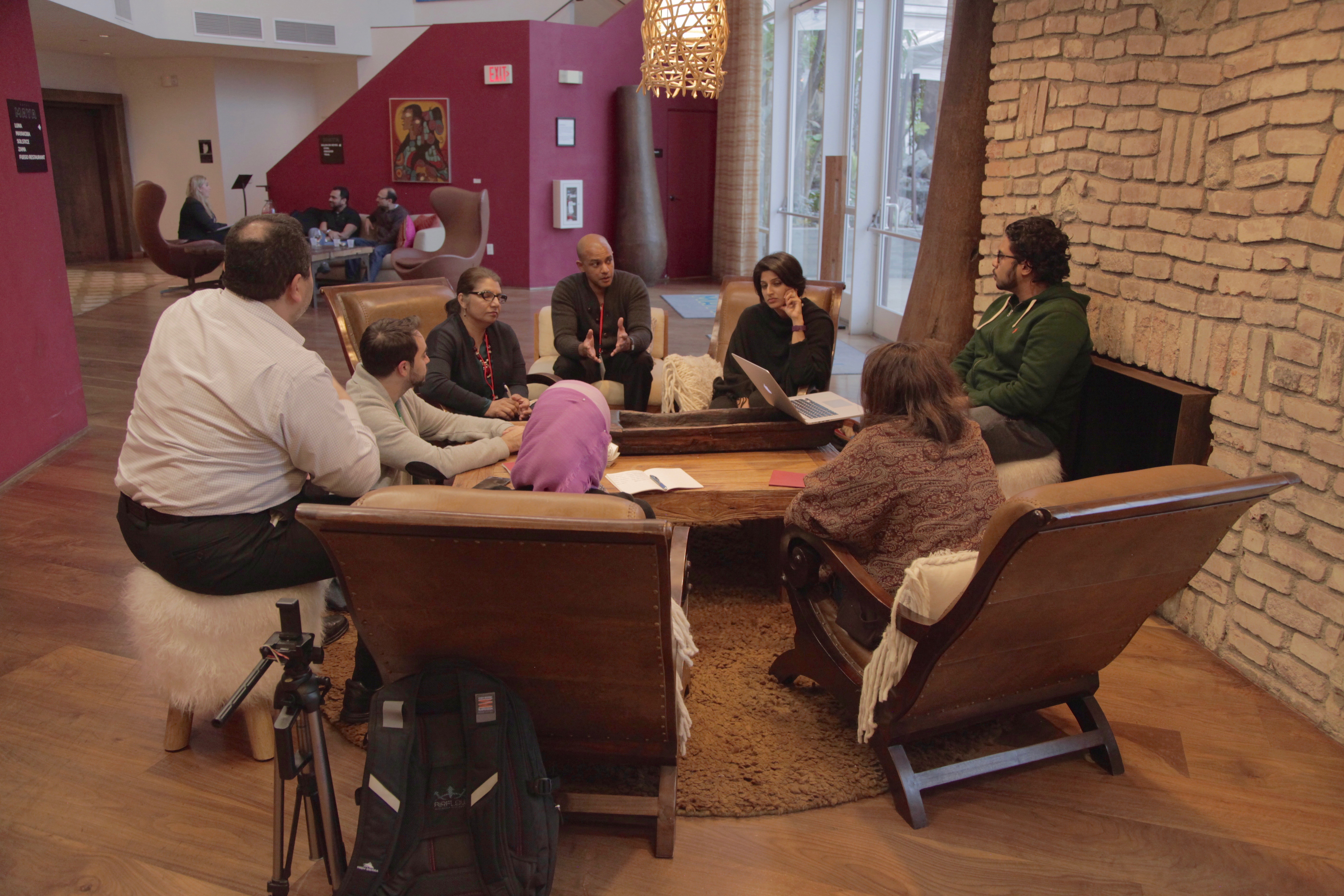 During fellow-led caucuses, groups of participants gathered to discuss the subjects they care about the most. Caucuses included subjects as varied as addressing the gender divide, leveraging digital media, creating diverse and inclusive communities, lobbying on Capitol Hill, and mosque governance. The smaller group size in these sessions allowed participants to address shared concerns and uncover expertise among their peers.
While the weekend served as a reunion for many cohorts, the majority of our sessions included activities during which fellows were asked to break out into pairs or small groups with individuals they didn't know well already. We included both deep faith reflections and a spirit of playfulness to enable participants to make meaningful connections with one another.
Some of the most important assets of AMCLI have been the meaningful relationships fostered through the alumni network. Over the past eight years, this rich resource has produced countless collaborations, mini-think tanks around challenging issues and the constant sharing of information about resources and opportunities. We hope that the convening will continue to enable connections between AMCLI's 221 alumni on substantive issues and initiatives.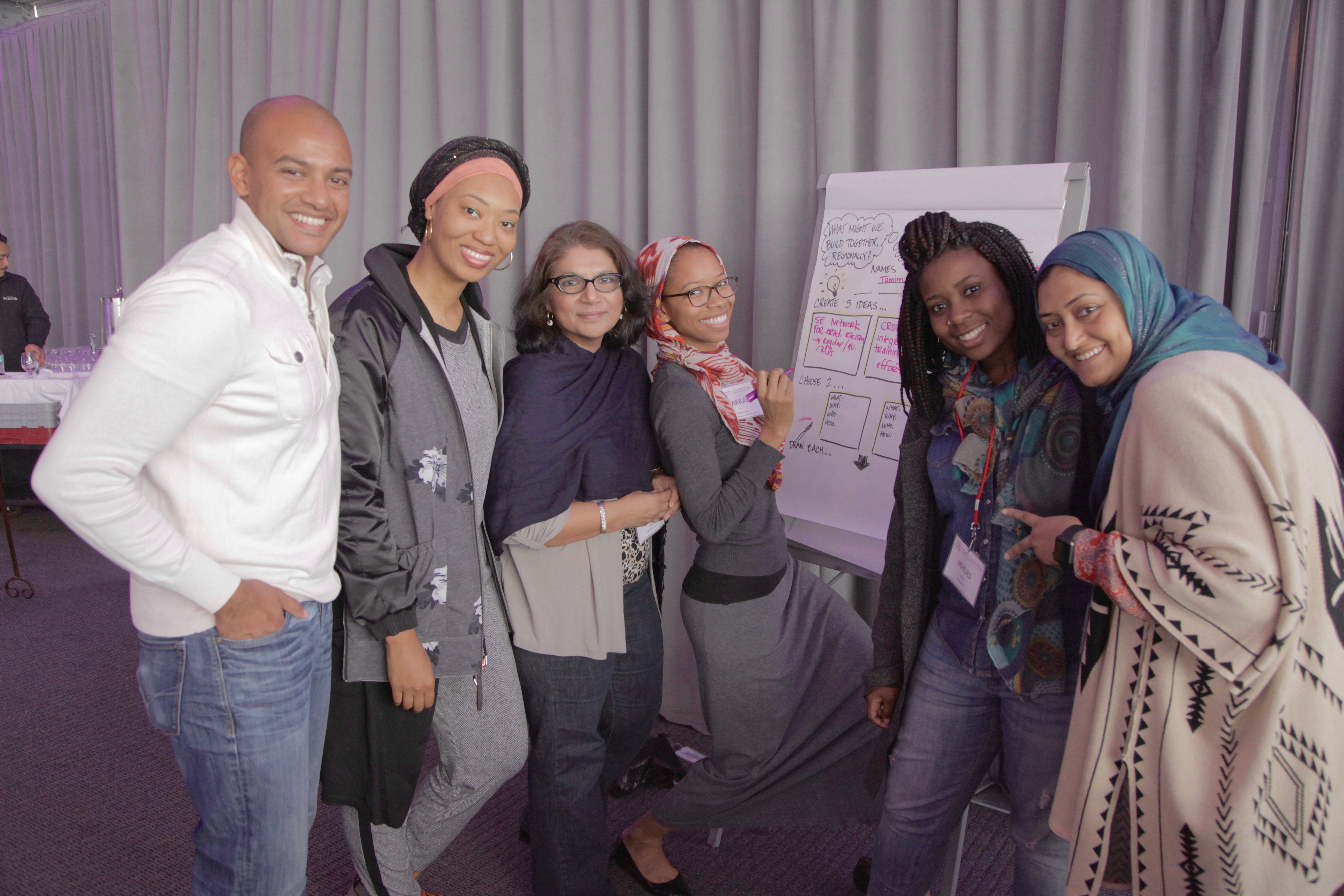 We ended the weekend with some brainstorming on what AMCLI might be 10 or 50 years down the road. We took away from that conversation a few important lessons:
We need to implement more mechanisms to deepen and strengthen the infrastructure of the AMCLI network.
Continued trainings are needed by the network to enhance the capacity of individual members.
We need to expand the network to accommodate the growing number of leaders and deepen the diversity of the network.
We need to invest more time in training facilitators from within the network, especially in how to deal effectively with group conflicts.
AMCLI is undertaking a strategic planning and development process. We plan to offer new program applications in early 2017.
As we look to our future, AMCLI alumni envision a continued need for the network and training program to support their on-going work and to nurture the next generations of leaders long after the current cohorts have retired.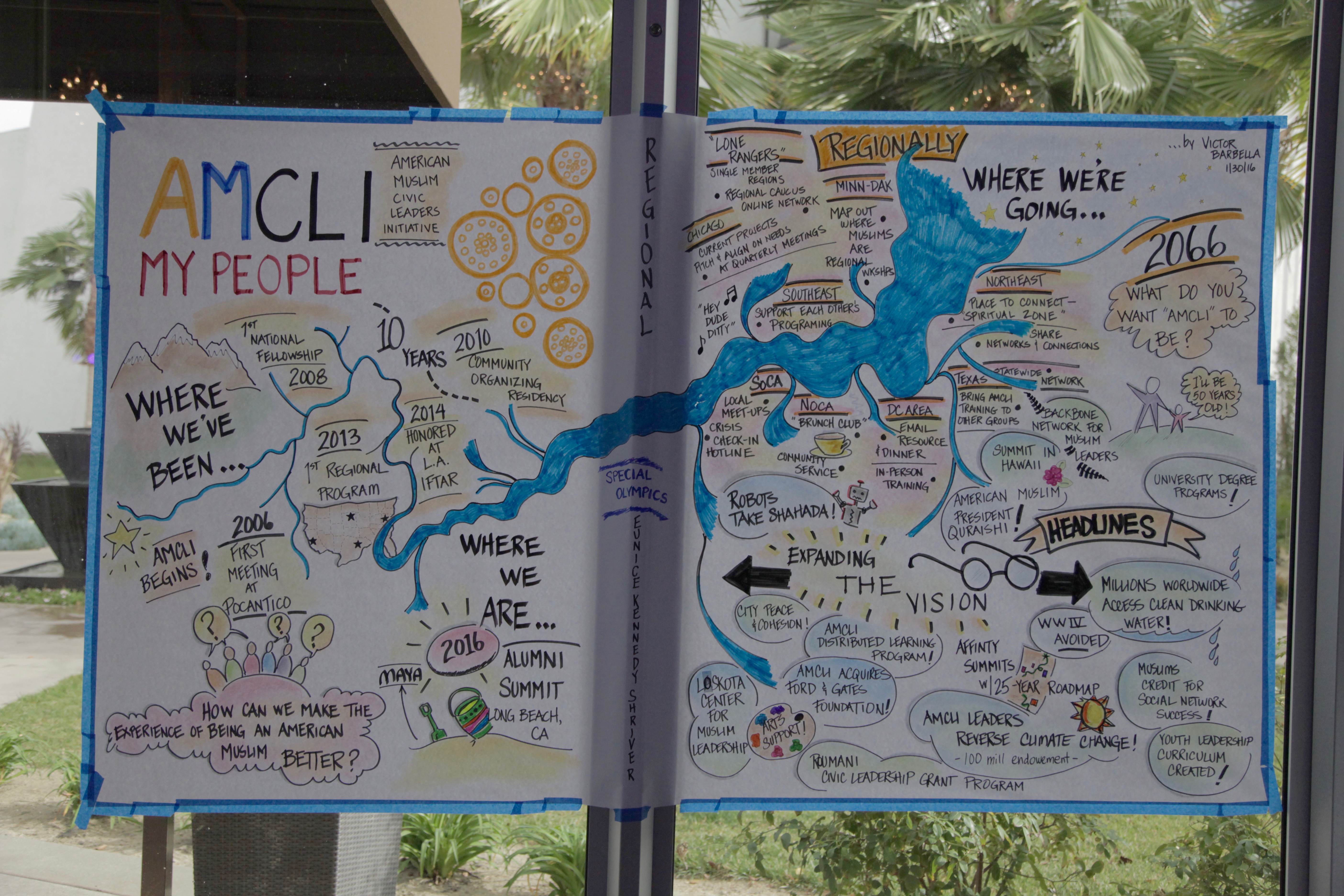 Sumaya Abubaker is a contributing writer with the USC Center for Religion and Civic Culture.