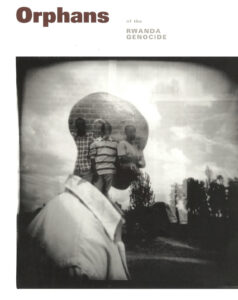 Orphans of the Rwanda Genocide
Donald E. Miller and Lorna Touryan Miller
(Center for Religion and Civic Culture 2004)
"Do you realize the weight of living with someone who killed your family? Now I am an orphan, I take care of myself and my brethren. We have no food today. I am meeting people who killed my parents, they look down on me. How can I not suffer from trauma?"
Profoundly affected by the stories of the Rwanda Genocide, in 2002, Donald E. Miller and Lorna Touryan Miller traveled to Kigali, Rwanda to document the experiences of the orphans of the genocide. Working with the Association des Orphelins Chefs de Menages (AOCM) and a research team of five university students, the authors transcribed and translated 100 interviews with Rwandan orphans. The project is now one of the most systematic oral history archives available. This book includes excerpts from these poignant interviews.
Click here to see an online gallery of photos from this book.
Click here to download a PDF of the book.
Please contact CRCC to obtain copies of this book: crcc@usc.edu.
Donald E. Miller is the co-founder of the USC Center for Religion and Civic Culture.