A multimedia exhibit

A global team of journalists and researchers at the University of Southern California produced more than 100 stories about people dedicated to working for positive social change as part of the Spiritual Exemplars Project.
Often underreported and unseen, spiritual impulses can move individuals and communities toward justice, equality and compassion.
This website presents video and audio that accompanied the exhibition that was on display at the USC Annenberg School for Communication and Journalism in Fall 2023.
An Invitation to Host the Exhibit
Tour the Exhibit
Listen to music by people featured in the exhibit while touring the exhibit or at home.
The "Stories of Social Change: Spirituality in Action" exhibit is presented in three parts. Begin by taking the stairs or elevator to Floor 2: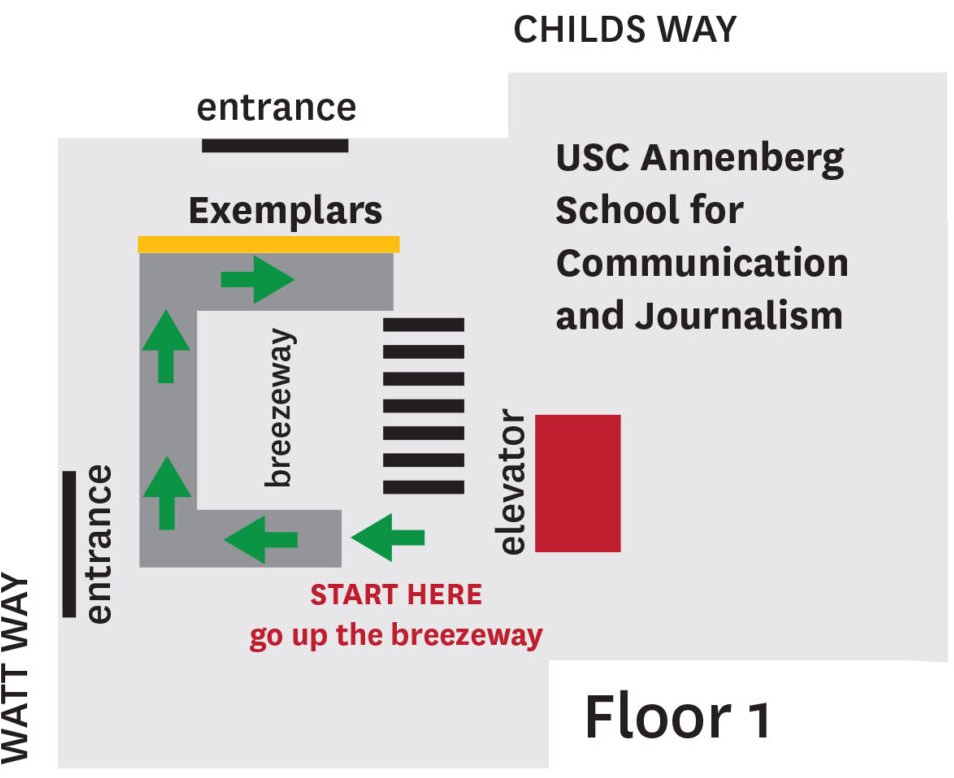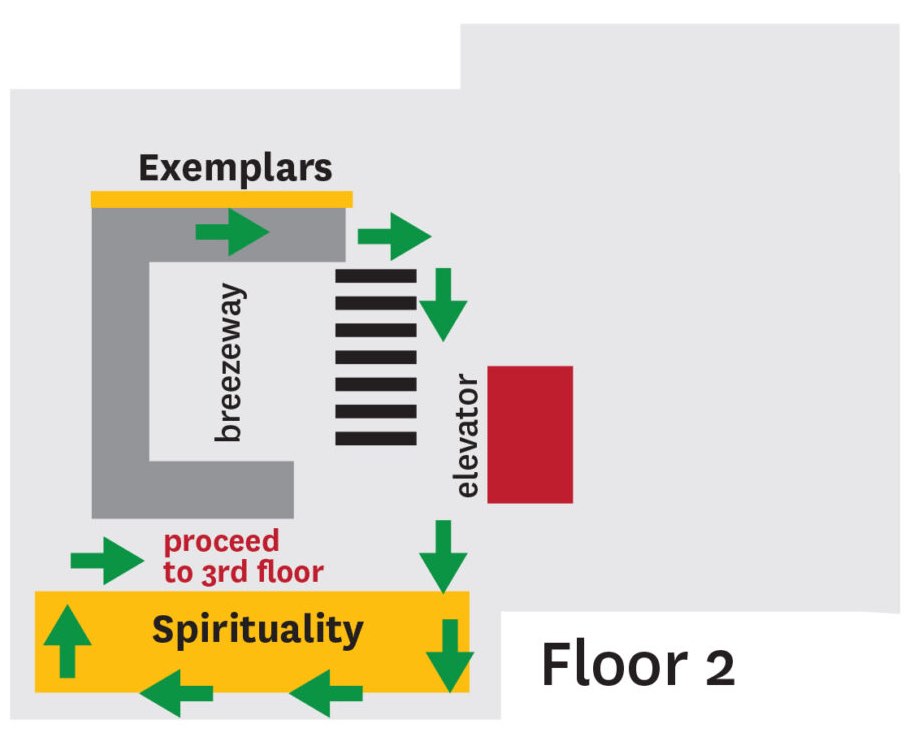 QR Codes throughout the exhibit lead to audio or video content that allow you dive deeper into the world of the photograph. You also can access the full videos, podcast episodes or written stories on this website.
Follow the links below to see multimedia content for each part of the exhibit:
About the Exhibit
"Spirituality in Action: Stories of Social Change" is hosted by the Knight Program for Media and Religion at the USC Annenberg School for Communications and Journalism in partnership with the USC Center for Religion and Civic Culture (CRCC). It draws from the work for a team of journalists and researchers who profiled 104 "Spiritual Exemplars" as part of CRCC's global project on engaged spirituality, which took place from 2018-2023.
The Spiritual Exemplar Project is supported by the John Templeton Foundation and Templeton Religion Trust. Opinions expressed do not necessarily reflect the views of these organizations.
Acknowledgements
Exhibit Host: Diane Winston, Knight Chair for Media and Religion, USC Annenberg
Project Director: Donald E. Miller, USC Center for Religion and Civic Culture
Exhibit Co-Directors: Hebah Farrag, Megan Sweas, USC Center for Religion and Civic Culture
Curators: Magdalena and Noel Rojo, Narrative Consulting
Graphic Design: Margi Denton, Denton Design Associates
Website and Video Production: Stephen Serrano (USC Annenberg, 2024)
Contributors: Jerry Berndt (in memoriam), Jude Joffe-Block, Ken Chitwood, Innocent Eteng, Patricia Fortlage, Linda Freund, Patti Jette, Kim Lawton, Julia Lieblich, Donald E. Miller, Julien Pebrel, Mary Annette Pember, Noel Rojo, Priyadarshini Sen, Soumya Shankar, Shaina Shealy, Heidi Shin, Nick Street, Megan Sweas, Erin Walters-Bugbee
Special thanks to Jim Yoder, Patricia Carvajal, Suzanne Boretz, Rachelle Martin, Cesar Landaverde, Sandy Alexander Print Team, Classic Litho and Design and Advantage ColorGraphics
We thank our reception co-sponsors:
USC School of Religion
USC Office for Religious and Spiritual Life
USC Annenberg Center on Public Diplomacy
Institute for Advanced Catholic Studies at USC