This resource guide includes links discussed during the USC Cecil Murray Center's workshops on building wealth. Join us for our next workshop:
Construya su Riqueza: Un almuerzo y aprendizaje virtual
The presentation will be English with Spanish translation available. The materials will be in Spanish.
La presentación será traducida del inglés al español y los materiales estarán en español.
Miércoles, 30 de Marzo de 2022 a las 12:30 pm PST
Inscríbase en: https://bit.ly/usc-riqueza
Wednesday, March 30, 2022 @ 12:30 pm PST
Register here: https://bit.ly/usc-riqueza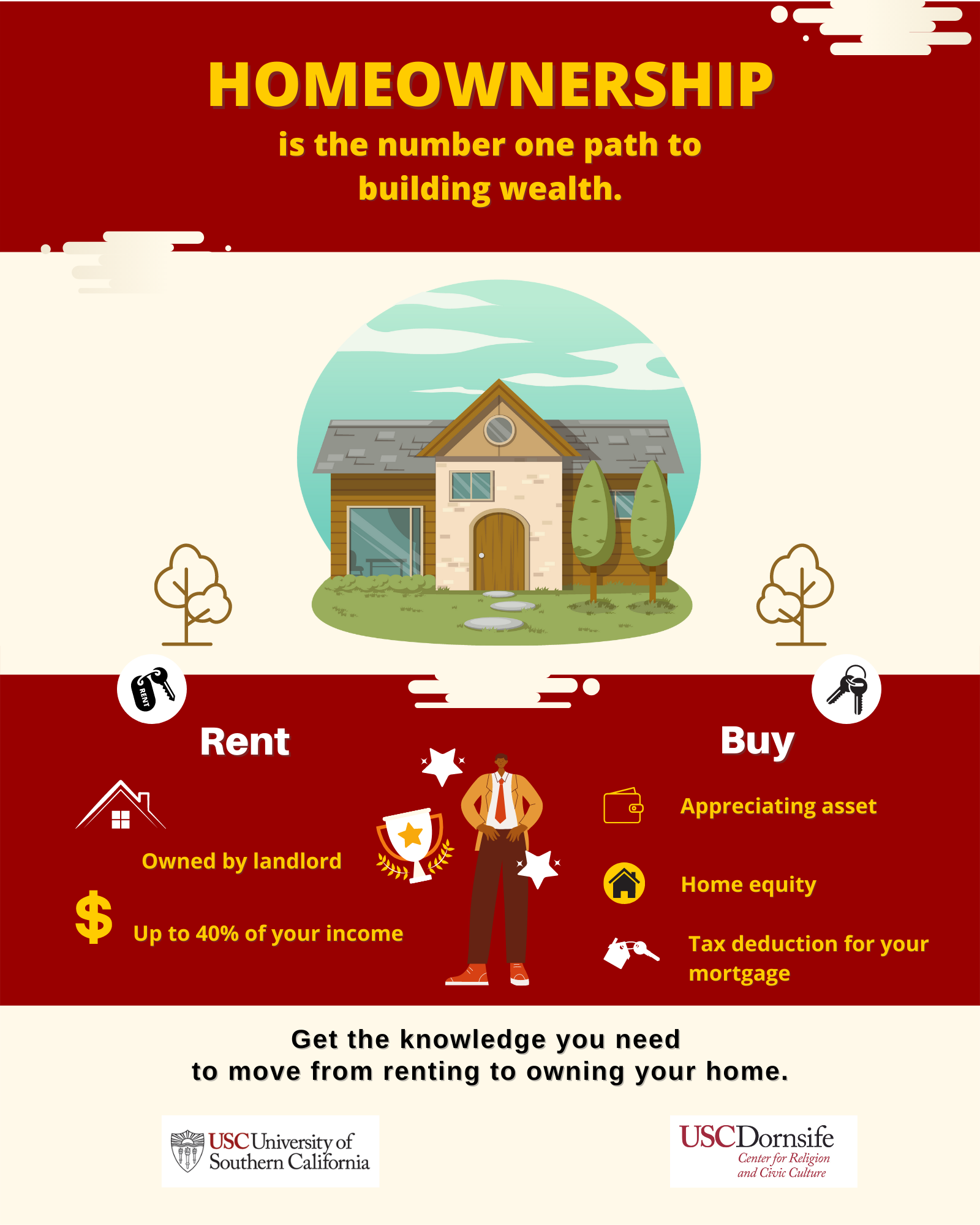 Personal Finance Empowered
CIT/OneWest Bank's Personal Finance Empowered website provides information on how you can buy a home, including insurance, mortgages and investment properties. The financial education site also provides money basics, including savings and investing, preventing elder fraud, planning and managing retirement, and paying for college. Use their Roadmap to Financial Strength to access personalized learning according to your needs.
Homeownership Resources
HomeReady First Time Home Buyer Program
Prepare for possibly the largest purchase of your life with this course from Fannie Mae and Framework. Find more information about the HomeReady Mortgages on Fannie Mae's website.
FACE Homeownership Program
Faith and Community Empowerment provides up to $200,000 in down payment assistance.
County programs:
Neighborhood Housing Services of LA County
Neighborhood Housing Services of the Island Empire – Riverside
Neighborhood Partnerships Housing Services – San Bernardino 
Cabrillo Economic Development Corporation – Ventura County
Renters Resources
Moneygeek provides resources for renters, including guides for first-time renters, renter's rights and responsibility and renters insurance.
Build Your Wealth – A Virtual Lunch and Learn
Find out how to take control of your financial future. Join us for our next workshop:
Wednesday, February 23, 2022 @ 12:30 pm PST
Register here: http://bit.ly/usc-build-wealth