Watch the below sessions to learn more wealth-building skills and about resources for wealth-building ministries.
Build Your Wealth: A Conversation with a Financial Wellbeing Coach
Financial Wellbeing Coach Eric Clay from Operation Hope speaks about building generational wealth – in your family and your community. He talks about budgeting, building credit and handling debt, and takes audience questions.
Operation Hope can provide free financial education sessions to congregations and other organizations interested in building out wealth-building programs. Visit their website for more information or contact CRCC for an introduction.
Past Webinar Recordings:
Upcoming webinars:
Presenters will share information, resources and general strategies for building wealth. The presentation is not intended to be investment advice or personal financial counseling. Seek a duly licensed professional for advice.
Building Systems of Wealth – In-person/Zoom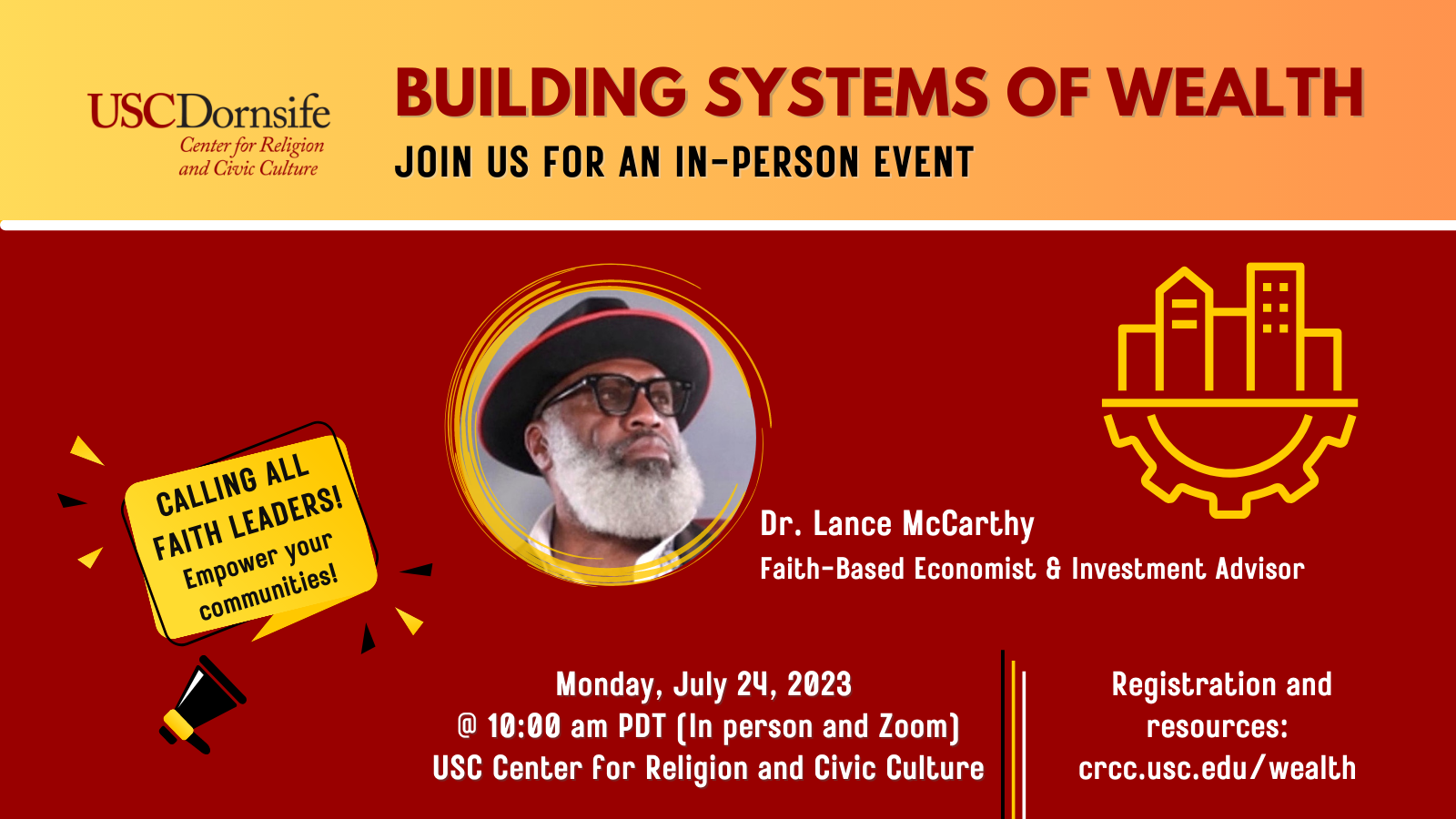 Dr. E. Lance McCarthy
Faith-Based Economist and Investment Advisor, specializing in Urban Development
Monday, July 24, 2023