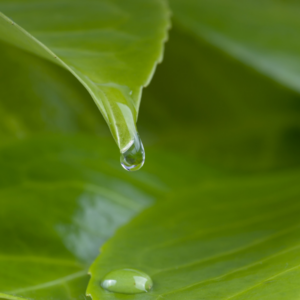 My name is Sarbjit Singh and I am a social activist for the Southern California Sikh community. I want to share my reflection regarding COVID-19 and what I have learned throughout lockdown–specifically, what the Southern California Sikh community has faced. One of the main concepts in Sikhism is Sangat–the collective spirit of Sikhs as manifested through collective actions and represented at both local and global levels through community outreach. Due to the strict lockdown orders, the Sikh Sangat was not able to meet for weekly congregations at the Gurdwara (Sikh temple). The Gurdwara is a place where the community prays together, cooks together and learns about Sikh religious values. This really affected the children and elderly, who always looked forward to going to the temple.
We know that COVID-19 is a disease that no one is immune to, regardless of race, caste, creed, religion, etc. Everybody is treated the same in the realms of nature. We are all in this together, and our faith is sustaining us together. We have realized that no matter how devastating the situation is, no matter what happens, faith gives us guidance to stay safe together. Technology has played an important role in helping us adjust to these unusual conditions. Zoom meetings are used daily to ensure that prayers are reaching every home of the Sikh Sangat. Sacred hymns are being sung on Facebook live and YouTube, so families may have an experience of being at the Gurdwara from the comfort of their homes. We are making this best of the situation to ensure our faith is strong.
We are honored by saying, "Live to serve." Due to COVID-19, lots of businesses have closed, jobs have been lost and half a million people have died in the US. At Khalsa Care Foundation,  one of the Sikh Gurdwaras in the city of Pacoima, the Sangat got together and started preparing meals in collaboration with Mayor Eric Garcetti and Councilwoman Monica Rodriguez. We have prepared and served over one million meals to low-income families, seniors, hospitals and homeless shelters. We also have a food pantry called Khalsa Food Pantry, where we provide more than 900 families with food and groceries every Friday. The concept of Langar–free communal food for everyone–is very important in our religion. At any Sikh temple you go to, you will be served free vegetarian food.
Our holy scripture, Sri Guru Granth Sahib, says, "In the midst of this world do selfless service and you shall be given a place of honor in the court of the Lord." The three basic principles of Sikhism are to earn an honest living, to share your earnings with everyone and to remember God constantly.
Although many people have been getting vaccinated, and the numbers of deaths and new infections are coming down, it's not over yet. We have to remember we are all in this together, and we will get through this difficult time together.
May God bless all.